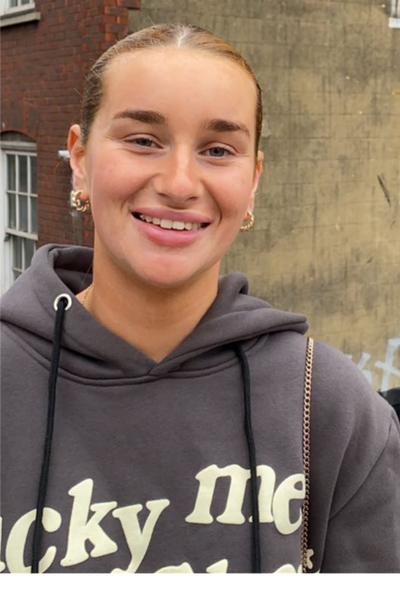 Hi Bethany! Tell us a little bit about your journey in Swansea Bay University Health Board, what were your key roles? 
I started as a learning and development (L&D) apprentice in the Health Board when I was 17 as I was not enjoying college. I came into the education centre where I helped organise the courses which they had on offer such as the corporate induction, pre-retirement course, coaching and footprints. 
I was an L&D apprentice for around 8 months before being offered the role of an admin assistant in the undergraduate department in Singleton Hospital. This role helped to expand my knowledge and skill set as an admin. My role was to organise placements and teaching sessions for the Swansea University medical students. I was also the students point of contact for pastoral support, which gave me the opportunity to take on a lot more responsibility than within my previous role. 
What qualification did you receive due to your apprenticeships? 
During my time as a L&D apprentice, I completed my Level 2 Business Admin course which helped me to have an understanding of the key skills needed to further my career in the health board. Then during my admin role at Singleton Hospital, I completed my Level 3 Business Admin. 
Fantastic! Has your apprenticeship had an impact on your current position within the health board? 
My current role is on secondment as postgraduate supervisor in the education centre. I  have been able to apply a lot of knowledge in this role that I had learnt in my previous apprenticeships. 
Can you elaborate on your new role? Do you enjoy it? 
This role is a huge step from the admin assistant as I have the responsibility of supervising a team. The postgraduate team's role is to organise teaching sessions for junior doctors, facilitate their inductions, provide pastoral support to them across the health board and to attend regular meetings. I am thoroughly enjoying working in the team and especially gaining new experience and skills as a supervisor. 
Excellent! Although you have completed many qualifications in the last few years, are you currently working on any others? 
Currently, I am working towards completing my Level 3 in Leadership and Management and I am enrolled for the February cohort of managers pathway.